Youth Orchestra, CYCNY 紐約幼獅青少年管弦樂團
175 Willoughby St. #2A, Brooklyn, NY 11201
T. 718-834-8904 youthorch8@aol.com
Youth Orchestra, CYCNY Annual Concert 2014 at Lincoln Center (News Release)
Contact:
Patsy Chen, Artistic Director
Youth Orchestra, CYCNY
CP. 917-912-8288
Youth Orchestra, CYCNY, a Queens-based youth orchestra will present its 12th Annual Concert at Lincoln Center on Saturday, May 24, 8 PM at Alice Tully Hall.
Maestro Chijen Christopher Chung will lead more than 60 young musicians to perform works of Classical, Popular, Broadway and Asian Music.
The highlights of this concert will be:
The US Premiere of Composer Fu-Tong Wong's Symphony Condor Heroes.
      I Prelude: A Rebellious Departure from the Taoist Monastery
   VIII Fantasy: Reunion at the Bottom of the Vale
The Percussion Ensemble of Youth Orchestra, CYCNY, will perform a solo section conducted by percussionist and composer Chi-Ching Grace Lin.
PROGRAM
Johann Strauss II: Overture from Die Fledermaus
Pietro Mascagni: Intermezzo Sinfonico from Cavalleria Rusticana
Fu-Tong Wong: Symphony Condor Heroes (US Premiere)
      I Prelude: A Rebellious Departure from the Taoist Monastery
   VIII Fantasy: Reunion at the Bottom of the Val
Percussion Ensemble/Chi-Ching Grace Lin, Director
     Lalo Davila: Fire in The Groove
     Chris Crockarell & Chris Brooks: Bucket Beats
     ChiChing Grace Lin: Claps and Steps
John Rutter: "A-roving "from Suite for Strings
Yu-Shen Deng: Longing for Spring Breeze
Dmitri Tiomkin: High Noon Symphonic Suite
Howard Shore: The Lord of the Rings - The Fellowship of the Ring Symphonic Suite
Saturday, May 24, 2014, at 8 pm
Alice Tully Hall, Starr Theater
(Broadway at 65th Street, New York, NY 10023)
Tickets: $65, $50, $35
20% off for Students&Seniors 
 Available at:
Alice Tully Hall Box Office 212.875.5050
CenterCharge 212.721.6500
or online at www.lincolncenter.org
INFO: 718.834.8904 Patsy Chen
Youth Orchestra, CYCNY
The Youth Orchestra is a Queens-based Youth Orchestra since 1996. The orchestra holds its open audition in the fall for new members; it meets for rehearsal on each Saturday from 1-4 PM, at MS 158 in Bayside, Queens, from October to June. Our excellent faculty members are; ChiJen Christopher Chung/conductor & string; 
 Chiwei Chang /woodwind; Lovell Chang/brass; Chi-Ching Grace Lin/percussion.
The orchestra presents two formal concerts annually.  One free Holiday Concert for the community during holiday season in Queens; and one Annual Concert at Lincoln Center in spring. The orchestra also performs concerts for community service at senior center, community center- on May 10th, 2014 at Poppenhusen Institute at College Point, nursing home-on June 1st, 2014 at Silvercrest Center for Nursing and Rehabilitation.  In some summers, this orchestra had organized concert tours to West Coast, Europe and Asia. The 7th Asia Tour was in the summer of 2012, visited Japan and Taiwan for concerts, sight-seeing and cultural experiences.
Our mission is to provide the multicultural and orchestral experiences to talented and serious young musicians age 10-18, with our unique repertories of Classical, Popular, Jazz, Film, Broadway and Asian Music. We commission and promote works by living American and Asian composers.
<![if !vml]>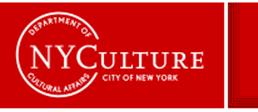 <![endif]>
This Concert is sponsored, in part by the Public Funds from the New York City Department of Cultural Affairs, other sponsors including: Taipei Economic & Culture Office in New York, Culture Office of TECONY in Flushing, Taipei Cultral Center, COTS Travel, www.Patsychen.com, www.superprism.net  and Linco Printing,
<![if !vml]>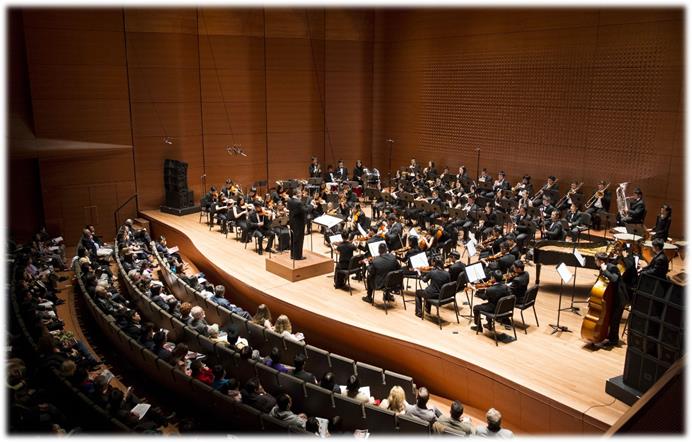 <![endif]>
<![if !vml]>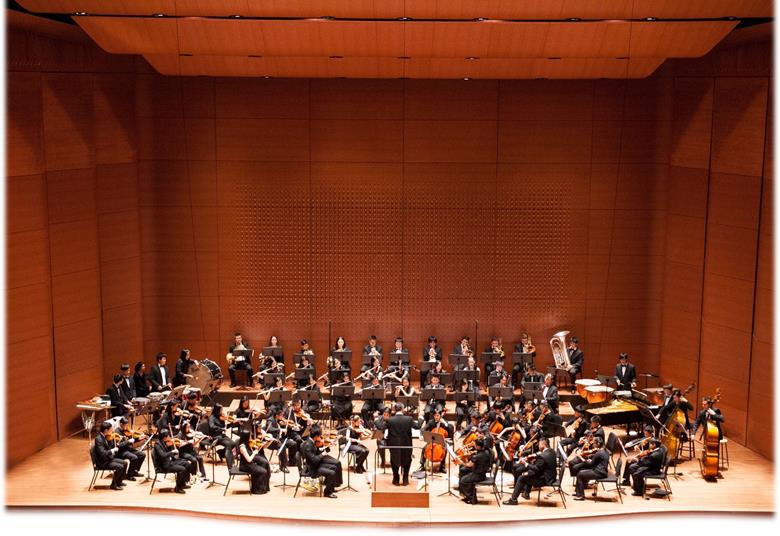 <![endif]>
Photo: Youth Orchestra, CYCNY Concert at Alice Tully Hall of Lincoln Center 5/25/2013
Chijen Christopher Chung, Music Director & Conductor

A native of Kaohsiung, Taiwan, Mr. Chung began his musical studies in piano, violin and cello at the ages of five and nine. Following a successful musical career in high school, he attended the National Taiwan Normal University where he majored in cello, minored in piano and was awarded the Certificate of Music Education.
Upon moving to the United States, Mr. Chung studied under the tutelage of cellist Peter Wiley (of Guarneri String Quartet), at Conservatory of Music at Purchase College, SUNY, where he received both his Bachelor's and Master's Degrees in Music Performance.

Mr. Chung's wide professional experience encompasses symphony orchestra and chamber music performances, conducting, teaching, studio recording and administration. He served as Associate Principal Cellist of the Taipei Symphony Orchestra, Principal Cellist of the Yin-Qi Symphony Orchestra & Chorus, and the Yin-Qi Chamber Orchestra in Taiwan. He performed with the Chinese Community Chamber Orchestra at Carnegie Hall, New York Symphony Orchestra and the Amadeus String Quartet and Piano Trio.
Mr. Chung's teaching positions were at the Guang-Ren High School, Xi-Men Elementary School, and Guan-Du Christian College in Taiwan. He has been serving as the Music Director, cello and piano instructor at the Song of Songs Music School, Eastern School of Music, Amadeus Conservatory of Music, and Melody Time Music Center in the United States.
In 2003, he was the Music Director and featured cellist for the world premiere of an original Chinese-language adaptation of A Streetcar Named Desire at the Hwa-Sun Culture Center in Taipei, Taiwan.
With Youth Orchestra, CYCNY, at Alice Tully Hall of Lincoln Center, Chung performed Elgar's Cello Concerto as soloist in 2010, and Chung conducted the World Premiere of Yasuhiko Fukuoka's "Journey of a Thousand Miles" in 2012; the world premiere of Steve Margoshes's "Symphony Dance from FAME- The Musical", as well as the US Premiere of Shui-Long Ma's "Searching" Concerto for Gu-Zheng and Orchestra, with Hao-Yin Huang as Gu-Zheng soloist in 2013.

Mr. Chung has long believed that music has the power to transform lives, to transcend cultures and languages and to bring people together in important and lasting ways. It is for this reason that he dedicates his life toward inspiring a new generation of young musicians to pursue their dreams through the challenging and life-changing process of music education.


<![if !vml]>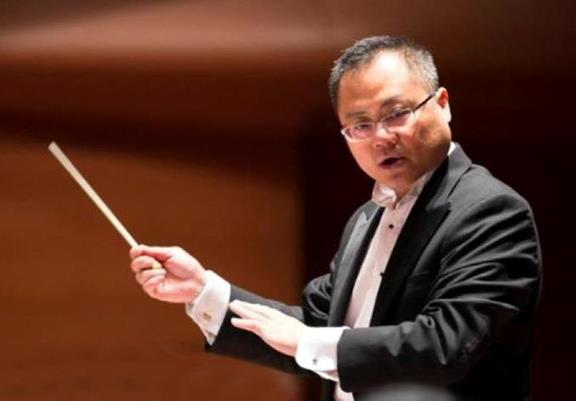 <![endif]>
Photo: Chijen Christopher Chung  Music Director/Conductor
Fu-Tong Wong, Composer
Fu-Tong Wong (Ah-Tong), M, born in Guangdong 1948. Graduated at the Kent State University, School of Music in the U.S.A.
Mr. Wong is a violin educator, composer, and music theorist. He had taught in The National Institute of Art in Taiwan, as well as being the concertmaster of The United Experimental Orchestra in 1983. Before retired, he was a professor of Tainan University of Technology, Department of Music.
Mr. Wong composed and published many albums of vocal works and orchestra works, both in CD and music. His master works include "Symphony Condor Heroes", a four acts opera "Xi-shi", and the "Wong's Violin Teaching System, Volumes 1-12".
            The works of Wong has been played worldwide, including Vienna, New York, Beijing, Shanghai, Shenzhen, Guangzhou, Hong Kong, and Taiwan.
<![if !vml]>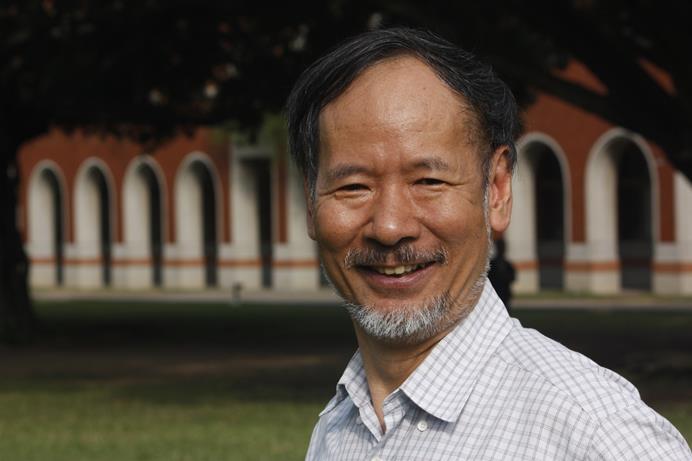 <![endif]>
Photo: Fu-Tong Wong, Composer & Violinist
Story of the Symphony Condor Heroes   by Fu Tong Wong
36 years ago, when I was in graduate school in America, a classmate from Taiwan lent me a 36 volume novel titled "The Condor Heroes."
This was my first time reading Jin Yong's martial arts novel and I was immediately mesmerized. At that time I made a momentous vow, which was so much bigger than what I was actually capable of. I vowed that within my lifetime, I would write a symphony for this novel.
To make a vow is easy, but to realize it can be difficult. I did not major in composition, and I never learned any techniques required for composing.
However, the vow gave me tremendous motivation. Therefore, after receiving my master's degree in violin performance, I started from scratch at the age of 30, and become the pupil of composition masters, and learned the lessons required for composing, especially counterpoint.
So just like that, after studying for 10 years, I felt confident enough that I started composing. After finishing the first draft, it was rehearsed, edited, premiered, edited again, performed, and edited even more. The piece has been edited numerous times, and even yesterday and the day before while rehearsing, we were still refining it. It might have broken the world record for longest time required to finish writing a musical piece.
This piece was originally called "Condor Heroes Symphonic Suite," it was Mr. Jin Yong who gave it its final touch and named it "The Condor Heroes Symphony."
Chi-Ching Grace Lin, Percussion
Taiwanese percussionist Chi-Ching Grace Lin maintains a varied chamber music and orchestra career in new york city area. Chi-Ching has performed with Dicapo opera, the Metropolitain opera orchestra, Teatro Grattacielo opera, National Choral, Binghamton Philharmonic,Riverside Symphony, New York Asian Symphony Orchestra, New Amsterdam Orchestra,Westfield Symphony Orchestra,Colonial Symphony, Park Chamber Symphony Orchestra,Centre Symphony Orchestra,Metro Chamber Orchestra in venues such as Lincol Center, Carnegie Hall, Merkin Hall, Version Hall in Philadelphia, Washington DC, New Jersey, Honk Kong, China and Japan. As soloist Chi-Ching was feature as marimba soloist in Day of Percussion Festival in NYC in 2001 and 2002 and also obtained the excellent performance of chamber ensemble award. In 2008 Chi-Ching premiered Andrew Beall's percussion concerto at Lincoln center with CYCNY. She also can be found on Andrew Beall's solo percussion album "Deliverance". As chamber musician,Chi-Ching has appeared with the Talujon Percussion group, Tam Dun Percussion group and 20th Century Contemporary Ensemble.Chi-Ching received her Master's degree and Professional Studies Diploma from Queens College and Mannes College the new school for music where she studied with Michael Lipsy, Michael Werner, Jim Priess, Barry Centanni and Glenn Valez. Chi-Ching is the percussion faculty of the Chinese Youth Orchestra of New York since 2006.
<![if !vml]>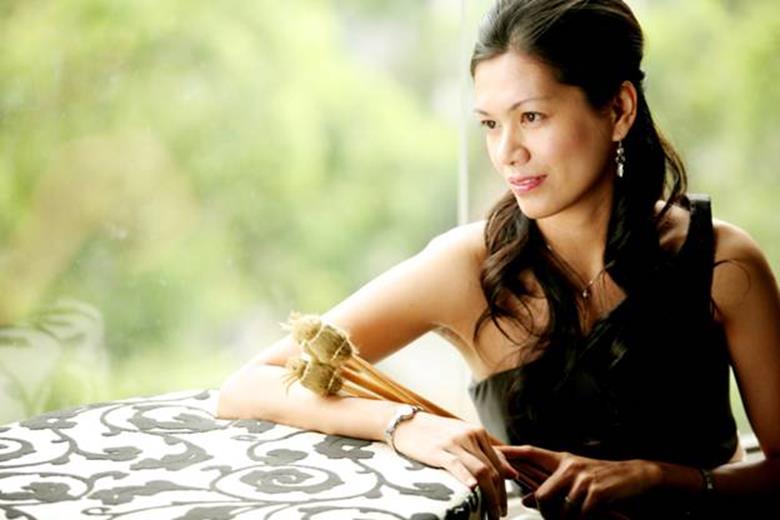 <![endif]>
Photo: Chi-Ching Grace Lin, Percussion
#####