皇后交響樂團舉辦兩場免費 音樂會
CP 917-912-8288 patsychen@aol.com
今年2012-13將進入服務社區第六十年之"皇后交響樂團(Queens Symphony Orchestra)" 為皇后區唯一之職業交響樂團,其春季音樂節以 五月八日和五月十日兩場免費音樂會開始.
首場於五月八日(周三) 晚間7:30 假皇后大學柯布蘭音樂學院音樂廳  (Le Frak Concert Hall at Queens College) 地址: 65-30 Kissena Blvd, Flushing, NY 11367.  演奏蓋希文 F  大調 鋼琴協奏曲 (Concerto in F by George Gershwin) , 由皇后交響樂團青少年協奏曲 比賽得主 Reed Tetzloff擔任鋼琴獨奏. 曲目尚有 柴可夫斯基最受歡迎的第五號交響曲 (Tchaikovsky Symphony No. 5).
五月十日(周五) 晚間7:30  假法拉盛市政廳 (Flushing Town Hall) , 地址: 137-35 Northern Blvd, Flushing, NY 11354 .  演出曲目尚有 柴可夫斯基第五號交響曲  ;  西班牙著名作曲家德.法雅  "魔法師 之戀 (Manuel de Falla- El Amo Bruijo)" 此曲為 弗拉明哥風格(Flamenco style), 將由著名歌劇演唱家女中音Melisa Bonetti  擔任獨唱.
兩場由該樂團音樂總監康斯坦丁. 柯蘇普樂斯 (Constantine Kitsopoulos)指揮, 帶領該樂團資深專業樂師們演出. 音樂會以 先到 先入座規則. 為維持具60年服務社區之世界級國際化之皇后交響樂團, 可以繼續提供免費音樂會, 學童教育和圖書館講座會 , 樂團建議請您以$25 捐款贊助. 將不勝感激!
訊問請洽:皇后交響樂團 718-570-0909 , www.queenssymphony.org, 或理事:方秀蓉:718-834-8904. 
<![if !vml]>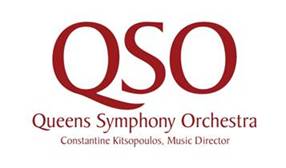 <![endif]>
Join us next week for QSO'S FREE CONCERTS featuring the music of Gershwin, Tchaikovsky, and de Falla at LeFrak Concert Hall and Flushing Town Hall!
QSO kicks off its spring concerts next week!
Wednesday, May 8 at 7:30 pm at LeFrak Concert Hall: QSO will present Concerto in F by George Gershwin, (the composer's follow up after Rhapsody in Blue) featuring one of QSO's 2012 Young Soloist Competition winners, pianist Reed Tetzloff. This will be followed by one of Tchaikovsky's most popular works, Symphony No. 5.
Friday, May 10 at 7:30 pm Flushing Town Hall: QSO will pair Tchaikovsky's Fifth Symphony with Manuel de Falla's El Amo Brujo. De Falla is considered one of Spain's most important composers, and this piece takes a fiery look at love, flamenco style, and will feature Melisa Bonetti as the vocal soloist. Bonetti last appeared with QSO in 2011 in the semi-staged version of Verdi's opera, "Rigoletto" and brought the house down with her sensuous, deep mezzo voice.
The concerts will be conducted by QSO music director Constantine Kitsopoulos.
Both concerts are FREE to the public on a first-come, first-served basis. For more information, including group tickets, on these upcoming concerts and to learn more about the rest of the FREE summer concert season, please call 718-570-0909 or visit www.queensymphony.org.
Help Keep QSO's Concerts Free FOR ALL!
As a world-class, global orchestra deeply rooted in our community for the past 60 years, QSO is committed to inspiring, enlightening, engaging and educating our multi-cultural borough through the power of music.
Please make a suggested contribution of $25 today to help support QSO's important artistic and educational initiatives such as our FREE concert series for the public and in-school residency programs for young people. A donation of any amount will make an impact!
Your support makes our mission possible. Join us today!