Only 20 Prime Seats Left for
CrossCURRENT
Saturday, March 31st, 2012 at 7:30pm
$25 Prime Seating / $20 General Seating
Click Paypal button below to secure your seats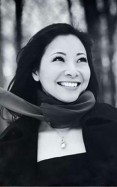 CrossCURRENT, a concert interfacing new American music and traditional arias, will be performed by Underworld Productions Opera on Saturday, March 31, 2012 at 7:30pm at the Shrine Church of St. Anthony of Padua, 154 Sullivan Street in the SoHo section of New York City. The music of Justine F. Chen, UPO's 2011-2012 Composer in Residence, will be featured.
Selections Include:
Voice for a Future Nightingale, a short opera by Justine F. Chen
The Well-Tempered Woman by Stefania de Kenessey
Songs on Poetry by Samuel Menashe by Ben Yarmolinsky
Three Songs for Voice & Clarinet by Henry Papale
Plus traditional arias by Mozart, Bellini, Puccini, and Bizet
Guest Artists performing in CrossCURRENT include:
Nils Neubert, tenor
Barry L. Robinson, baritone
Elizabeth Rodgers, piano
Kostja Kostic, clarinet
UPO Resident Artists featured in this concert include:
Lauren Alfano, Gregory Armstrong, Tara Bobiak, Christopher Eaglin, Sarah Hawkey, Diane Lynn, Stephanie McGuire and Juliana Valente
Funded in part through New Music USA's MetLife Creative Connections program.
More information: http://www.underworldprod.com/.
Seating is limited --
Make your reservation today!
Click Paypal Button Here: